Rockford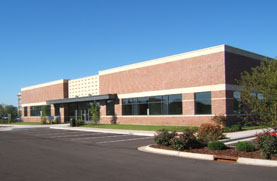 Northern Seminary
1055 Featherstone Road
Rockford, IL 61107
Highlights
Located near Wisconsin
Rockford is only 90 minutes from Madison and Milwaukee, Wisconsin. It is very convenient for students wishing to get started at Northern without driving all the way to Lombard.
Local pastors
Courses taught in Rockford are taught by regular Northern faculty as well as qualified pastors and minsitry leaders located in and around Rockford. These local pastors provide an educational experience grounded in the realities of ministry.
Convenient Schedule
Northern aims to offer one course per quarter at our Rockford campus. Courses may be in a Retreat format, meeting only Thursday through Sunday. Another format is the Weekend format, with classes meeting two or three Saturdays throughout the year.
Location and Directions
For specific directions from your location please visit Google Maps
From the Southwest:
Take I-90 W to I-39 N/I-90 W/US-51 N Toll road to the US-20 Business/State St exit; keep right at the fork, follow signs for Rockford and merge onto E State St/US-20; right at CR-11/N Perryville Rd; left at Guilford Rd; left at Featherstone Rd
From the South:
Take I-39 N/US-51 N; exit 122B for Harrison/ US-20 W; right at CR-11/S Perryville Rd; left at Guilford Rd; left at Featherstone Rd
From the West:
Take US-20 E to the Alpine Rd exit and turn right at S Alpine Rd: left at CR-82/Linden Rd: left at CR-60/S Mulford Rd: right at Vantage Pl; left at Featherstone Rd
From the North:
Take I-39 S/I-90 E/US-51 S to the E Riverside Blvd exit; keep right at the fork, follow signs for Machesney Park/Loves Park and merge onto CR-55/E Riverside Blvd; left at CR-11 S/N Perryville Rd; right at CR-86/Guilford Rd; left at Featherstone Rd
From the East:
Take the E Grant Hwy/US-20 west; continue to follow US-20; continue on Harrison Ave; right at CR-11/S Perryville Rd; left at Guilford Rd; left at Featherstone Rd