Day One
By: Northern Seminary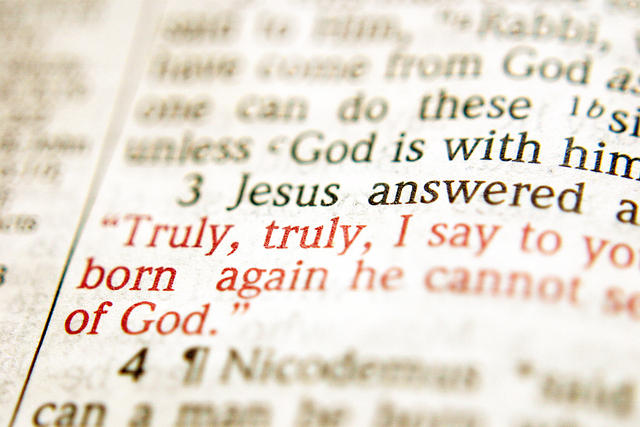 I would like to introduce a major new personal initiative. Today is the launch posting of a weekly President's Bible Study on our website, and the first podcast episode appears today.
Why?  I know there are countless sources of Bible study material already, but there are some reasons I hope make these studies especially useful.
First, the style will be exegetical rather than topical.  The Scriptures are not a treasure trove of wisdom sayings into which we dip to confirm views we hold already.  As best I can, I will allow God's word to define the content of the study.
Second, my aim is to help you understand the Scriptures clearly and apply lessons to your life.  These studies are for a wide audience and I plan to be as straightforward as possible.
Third, over time I hope to cover a broad range of what the Scriptures teach.  God gave us the whole Bible, and it is not right to cherry-pick the easy or comfortable texts as if God does not mean us to know the rest.  I will sometimes find that tough!  Some passages are hard.  But they are there for a purpose, so let's try to understand the purpose.
Fourth, these are not theoretical studies.  You should find them devotional or challenging as well as educational.  If they are not relevant to issues in your life, then I've missed the mark.
Fifth, I believe passionately that a deep understanding of God's word gives us a grounding for how we live the whole of life.  If we ever get away from the Bible we will be in trouble.  For that to happen, the world's best-selling book must be the world's most studied book.
Sixth, I remember what it was like to be a pastor getting towards the end of a crazy week and struggling to prepare a sermon.  So, for pastors who find themselves (just occasionally of course!) in that situation, if there is anything in these studies that gives you a base for a message from God for your people, then that's great too.
Seventh, you have three options with each of these studies.  You can read them.  The text is there and you can print them off if you want.  (There are no copyright issues as long as they are only for personal and non-profit use.)  Or you can listen to them by clicking on an audio 'button'. Or you can download them as a podcast, and play them later through your computer, IPod, or MP3 player.  I hope my Scottish accent is a help and not a hindrance!
So, I have written seven reasons why I believe you will find these studies helpful.  The first one appears today, February 18th.  This is launch day!  The plan is for a new study to appear every Monday.  If we change the plan one day, we'll make that clear.
Last, often I'll blog here about something from the Bible study.  The scriptures raise important subjects for Christians today, and I'll be glad to add some comments.  Keep looking at the studies and this blog site.
Write to me at info@seminary.edu if there is some way we can present the Bible study material better for you.  And please let others know about them.  If there is something good here, then others will be glad to find it too.
May the Lord guide and bless both of us as we study his word together.
Northern
Seminary
410 Warrenville Rd, Suite 300, Lisle, IL 60532
(630) 620-2180

Request Info
Ready to start your seminary Experience?
Apply Now