Kibera Slums 2 — Ministries in Kibera
By: Northern Seminary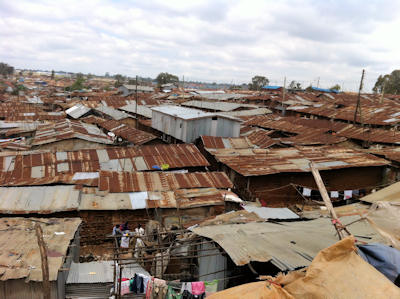 To return to Kibera is to look back to a week ago this past Monday, to June 25.  We had taken a 2-hour midnight flight from Addis Abbiba to Nairobi, dragging into our hotel rooms by 3am.  We had a few hours to get some sleep, but we left the hotel by 11am to catch a city bus to take us roughly 4 miles south and west to reach the Kibera slums.  I have mentioned Nairobi gridlock; it could take anywhere from twenty to forty-five minutes to travel between our hotel and Kibera.  One time, on the way back to the hotel, we abandoned the bus and walked the last half mile or so because traffic had not moved for over ten minutes.
Upon leaving the bus, we were cheerfully greeted by a group of Kiberan pastors who had been waiting over an hour for us to arrive.  (Note: Almost all the building interiors we visited were quite dim, not the best condition for taking pictures with a phone camera.)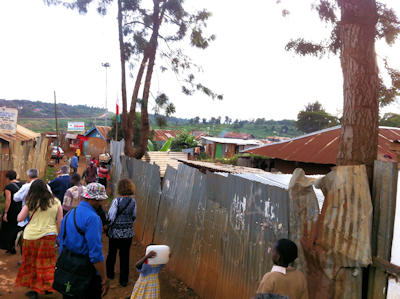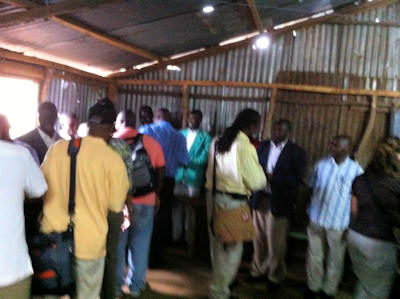 Most of the churches that we visited in Kibera were quite small and, by American standards, very rough — tin walls, dirt floors, a few chairs, poor lighting.  These are some of the churches that we visited: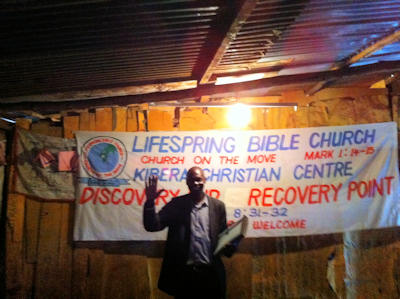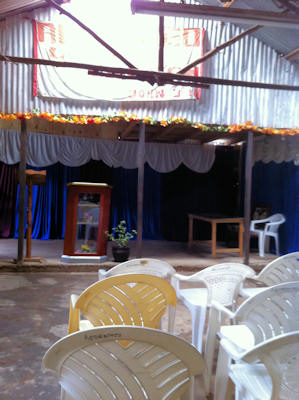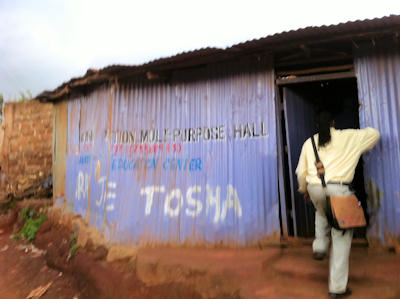 What these pictures cannot adequately convey is the amount of ministry being supported by these humble facilities.  Almost every church we visited also serves as a school during the week, and many also provide health clinics or other training services for the Kibera residents.  Most of the schools were pre-schools or grade schools. It is much more difficult for youth in Kibera to attend high school unless they can afford enrollment at a private school outside of the slums.  This church ran the only high school that we visited: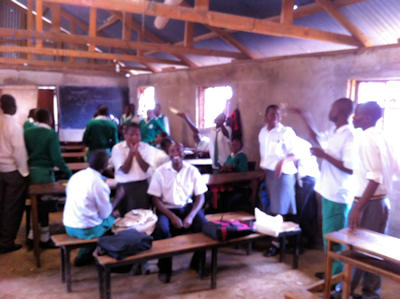 Some ministries, though, either older or better supported were able to afford more permanent structures.  I am grateful to Elisha, one of the lay leaders whom we met, who was looking out for my Anglican interests and made sure that I was able to see the Holy Trinity Parish: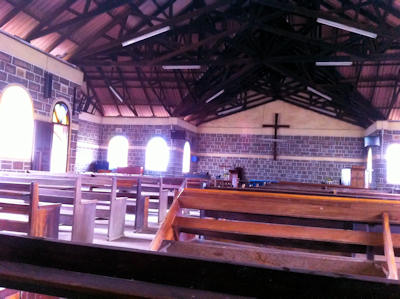 On our final day in Kibera, we were hosted by the Friends Church, which has a beautiful building and grounds, frequently used by local groups for larger meetings and conferences: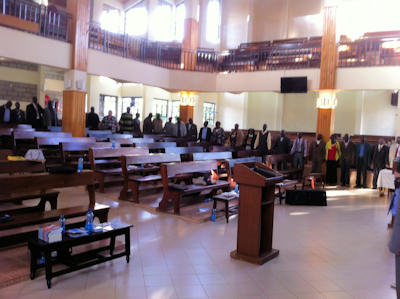 These signs help convey some of the wide-ranging ministries to be found in Kibera, including the local YMCA: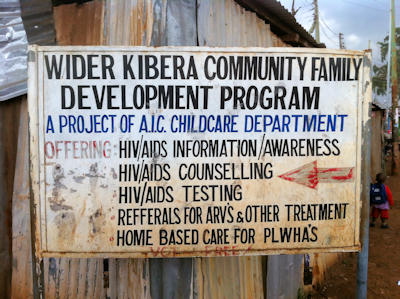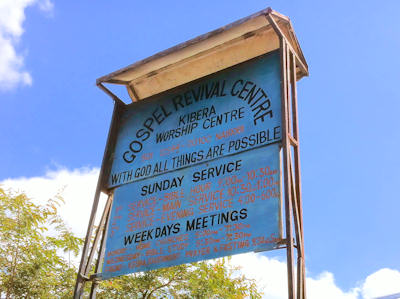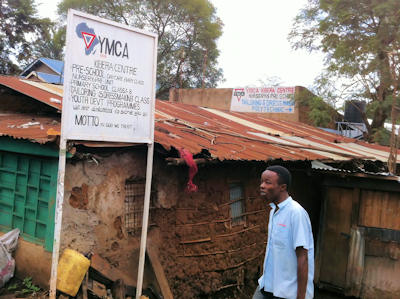 I do not want to downplay the intense suffering attendant with the poverty of the Kibera slums.  I do, though, want to convey the sense of hope that pervades those who minister on a daily basis there.  Our American eyes are trained to see lack and scarcity in such a setting; our Christian eyes should not be surprised to see God at work.  I would like to introduce you to Pastor Peter who oversees the Gospel Revival Centre: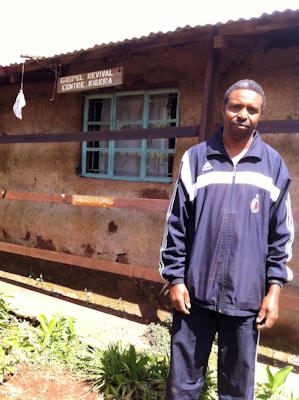 He is a soft-spoken man who proudly showed us the immaculately kept grounds of the Revival Centre.  Peter and his family primarily work to provide this place for worship and prayer for any who wish to use it, though Peter also supports himself with carpentry and construction work.  We prayed with him before we left, asking God to encourage him even as he ministers to so many with so few resources.  His life and testimony, though, were encouraging to us, as he quietly lives his motto, prominently displayed for all who come the Revival Centre: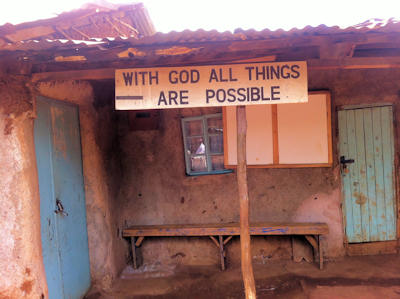 Northern
Seminary
410 Warrenville Rd, Suite 300, Lisle, IL 60532
(630) 620-2180

Request Info
Ready to start your seminary Experience?
Apply Now