Our Time With the Maasai
By: Northern Seminary
Our last three days in Africa were spent with the Maasai in southern Kenya.  We packed ourselves into three all-terrain vans (with a fourth one dedicated to our luggage) and headed south from Nairobi down toward the Tanzanian border.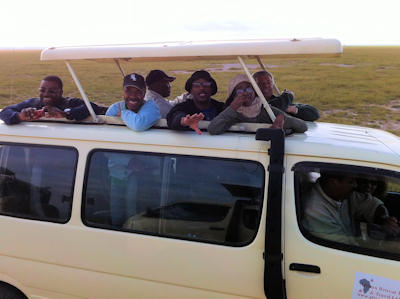 For the first time since arriving in Africa, we left behind the crowded urban landscape and saw wide-open country.  Because we were south of the equator, we enjoyed cool, dry weather during our entire time with the Maasai.  The most notable feature of the landscape was dust — reaching the Maasai villages required extensive driving through dirt roads and dusty plains.  We all took on a slight orange cast due to the dust that covered everything.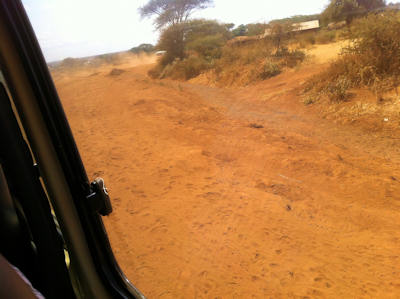 Not all the Maasai choose to lead a traditional life of nomadic cattle herding.  Many have moved into the cities and become cosmopolitan Africans.  Still others live in permanent towns that surround the borders of Maasailand.  While we only drove through these Maasai towns, some of the same tin-shack construction that marked the slums of Addis Ababa and Kibera was in evidence.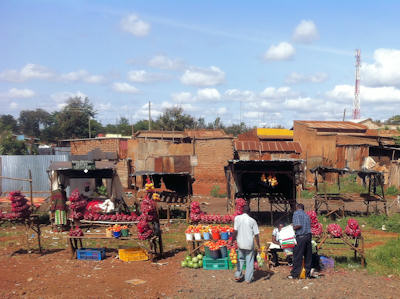 Our time was spent with the Maasai who are still living a traditional, semi-nomadic lifestyle herding cattle and following the water supplies that flourish and fail with the seasons.  They organize themselves in extended family clans, constructing manyattas, or villages, within thorny, bramble enclosures.  Their individual inkajijik homes are built by the women out of mud plaster spread on wooden pole frames with a cow dung surface applied to the outside to render the inkajijik impermeable to rain.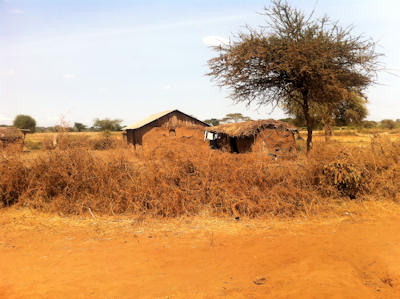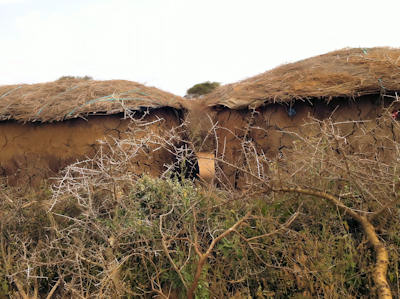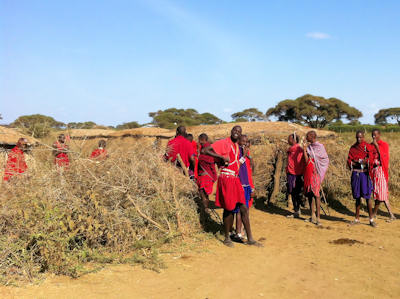 Over the past 15 or so years, a group of around twenty Maasai clergy have been coordinating church-planting efforts to strategically locate churches where they can serve mutiple manyattas.  Most of these churches are simple tin and plywood buildings that can be relocated when needed if the Maasai migrate.  All the Maasai women who greeted us at the churches that we visited were dressed in their finest robes and bead-work to honor us and celebrate our arrival.  Instead of providing a traditional meal for us that might have endangered our digestive systems, the Maasai had planned ahead and shared bottled pop with us at some of the churches.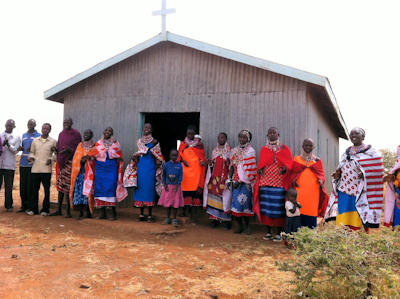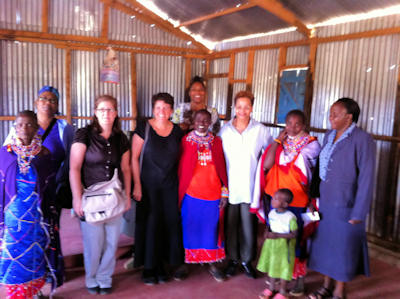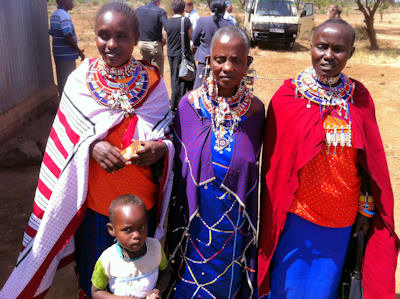 As with the small churches that we had visited in Kibera, almost all of these small Maasai churches also serve as schools for the children during the week.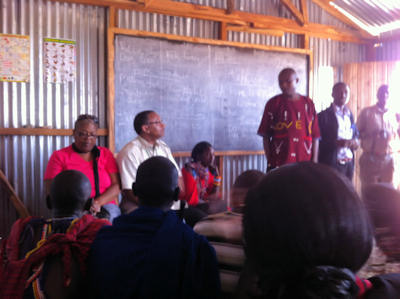 One of the more permanent buildings that we visited was a youth center with a high school and vocational training compound: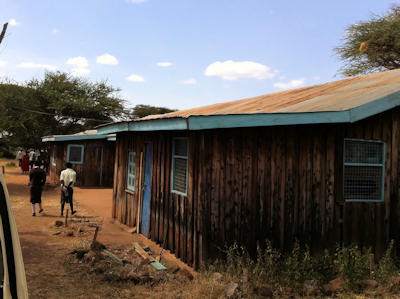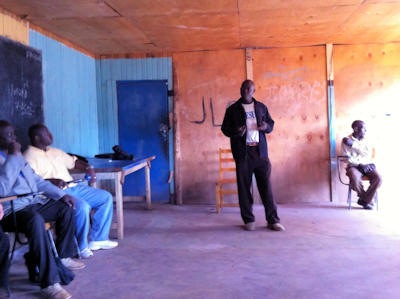 In both Ethiopia and Kenya, we discovered that there is a wide generational gap forming. Many adults that we met are concerned about the social disruptions caused by the Internet and Western media that are widely reaching young people.  Many African youth are bridging a transition from 19th-century to 21st-century technologies, where wired infrastructures like phone lines are bypassed in favor of wireless technologies like cell phones.  Even in the rural Maasai manyattas, sattelite dishes and power generators can be found.  The following graffiti was on the plywood ceiling of the Maasai youth center that we visited: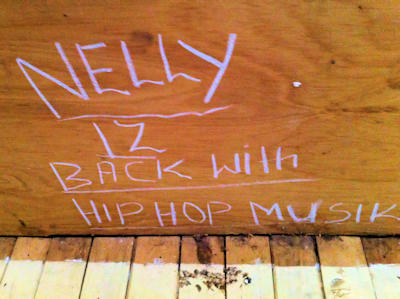 The gravest challenge for most Maasai, though, is adequate access to clean water.  Our visit coincided with the start of the dry season, so many local waterholes and streams were still active.  Cattle and people all drink from the same water supply: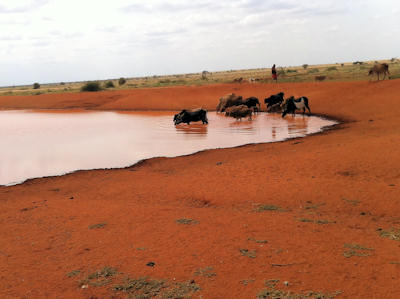 In another month, this water source will have completely dried up, requiring much longer trips to a more remote source.
Many of the Maasai pastors will walk several hours to reach their churches.  A bishop that we met oversees four churches, and he has a motorcycle to help him reach all his congregations.  His rooster was keeping a watchful eye on the bike: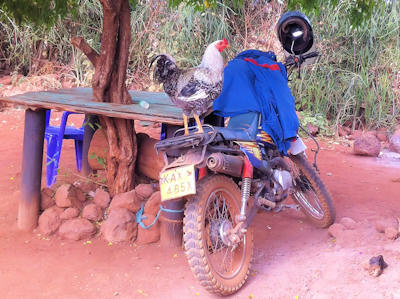 While our days with the Maasai were filled with the dust of long van journeys, our reward at night was the most comfortable beds and the best showers that we had experienced during our African travels.  All of Maasailand is part of a vast wildlife refuge in which the Maasai can wander freely. Sentrim Amboseli is in the corner of the Kenyan national park where we stayed at night.
We were able to participate in two short safaris, one in the afternoon and one in the morning, where we saw many beautiful African animals.  My closest encounter with an elephant, though, was not on safari but simply on the road coming back from the Maasai villages when this bull elephant wandered in front of our van: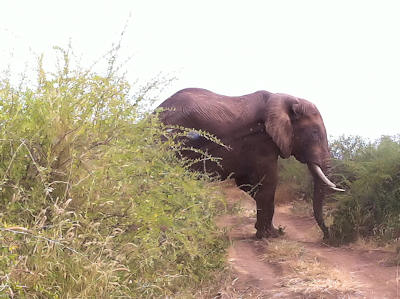 In Amboseli, we were able to see some of the glories of the Kenyan savanna, and we enjoyed our best views of Mount Kilimanjaro dominating the Tanzanian skyscape: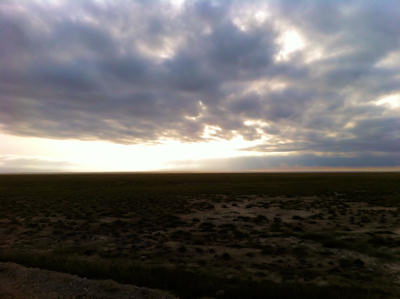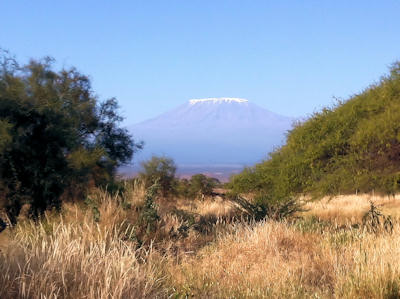 Northern
Seminary
410 Warrenville Rd, Suite 300, Lisle, IL 60532
(630) 620-2180

Request Info
Ready to start your seminary Experience?
Apply Now