Packing Day
By: Northern Seminary
Today is packing day.  It still seems unreal that in a little over 40 hours from now I will be in another continent.  How does one prepare for that?
In some ways, we have prepared for Africa as if it is a disease state.  Hepatitis A, typhoid, diphtheria, yellow fever, polio, meningococcal, malaria.  If we have worked so hard to make our bodies immune, how are we supposed to open our hearts to what we will experience in Africa?
Even the concept of "Africa" is misleading.  We are only going to be in Ethiopia and Kenya, so there are vast amounts of Africa that we will never experience.  What does it take to appreciate the true size of Africa?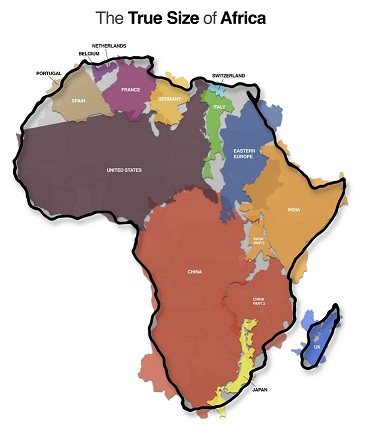 We have had a dinner together, in the style of a dinner in Ethiopia, at a wonderful restaurant called the Ethiopian Diamond. We ate without utensils, using the stretchy injera bread to scoop up the meat and vegetables, and we weren't very skilled at it. I have already been warned that the Diamond spices their food more to the tastes of a Western palate.  We will encounter hotter spices, less familiar tastes during our time in Ethiopia and Kenya.
One thing we are not packing is blue jeans.  Coach has told us to wear dark slacks and shirts with collars, dresses/skirts recommended for the women, dark shoes—not tennis shoes or sandals, no T-shirts with logos.  While we may still act like American tourists, we are going to dress in ways that will look less Western to our hosts.
We are going to be hosted.  We will be sleeping in hotels, but our agenda calls for us to spend our days with ministry leaders, pastors, and even families who will take us into their homes.  Our hosts are going to be cooking meals for us, giving us tours, and talking to us.  We are going to Africa to listen, and, as much as possible, hear what our hosts have to say.
Less seems to be more when it comes to packing for Africa.  I am trying to pack fewer clothes than I might normally take on a two-week trip.  I am trying to unburden myself of some of my Western technology (though this blog gives me a convenient excuse to still stay connected to the Internet). I am trying to make some empty spaces in my schedule-driven, media-saturated life so there will be some room for Africa to seep in.
Northern
Seminary
410 Warrenville Rd, Suite 300, Lisle, IL 60532
(630) 620-2180

Request Info
Ready to start your seminary Experience?
Apply Now