Several Busy Days
By: Northern Seminary
My original idea of blogging at least one post per day has already fallen by the wayside.  Our days have been packed, and there have been so many outstanding experiences, and there has been so little time to process them.  Add to that my getting to share in the experience of "traveler's troubles" that has plagued three or four of us.  No one has been ill, but several of us have had our digestive systems reset in a process that seems to take about 12 hours before you feel better again.  I will have to settle for giving you a handful of pictures from our past three days with very little description.
We have spent much time listening. We have attended conferences in modest settings: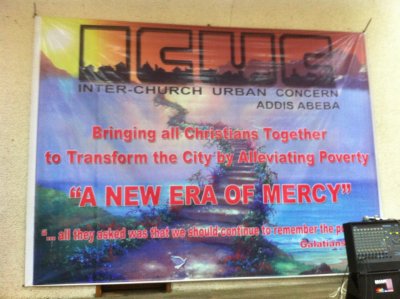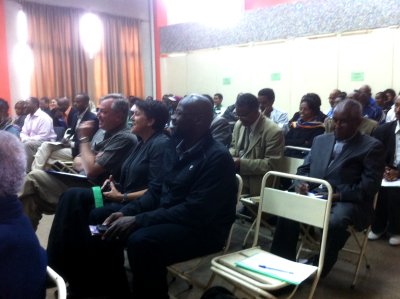 And we were privileged to attend the gathering of The Bible Society of Ethiopia, an international African congress convened in the 6-months-old architectural gem of the African Union Conference Center: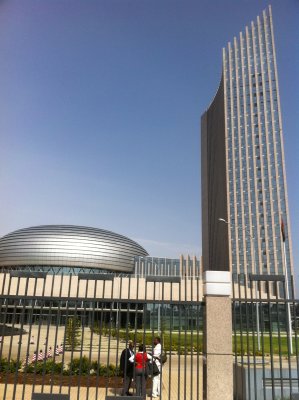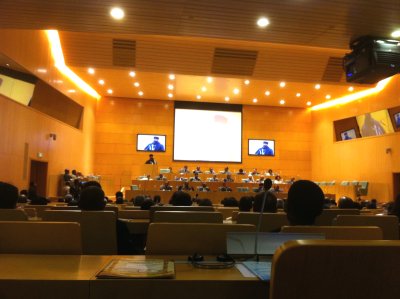 Some of The Mob standing in front of the African Union seal: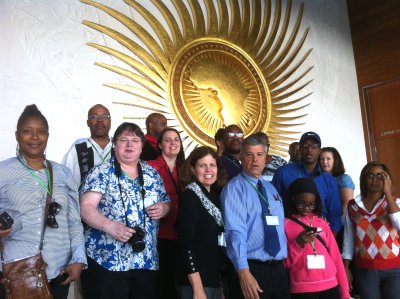 The heart of what we have done and experienced, though, has taken place as we have walked the slums of Addis Ababa and encountered depths of poverty and heights of Christian charity: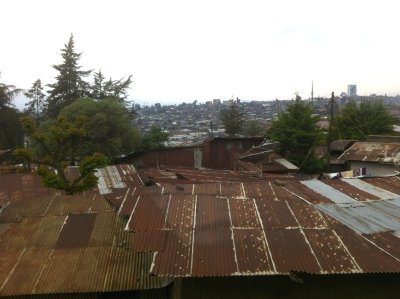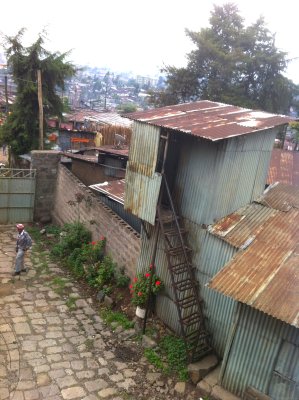 It has been humbling, astonishing, challenging — fill in any of a dozen or so intense emotional responses — to learn how the The Integrated Holistic Approach Urban Development Project (IHAUDP) has been able to convert housing like this: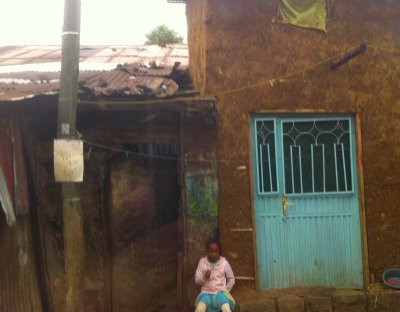 Into developed housing like this: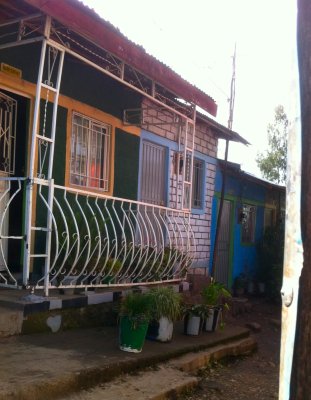 And this all happens in a context of a constantly shifting political and legal landscape which more often than not obstructs redevelopment rather than assists it.
I have to conclude with one picture that warms a librarian's heart: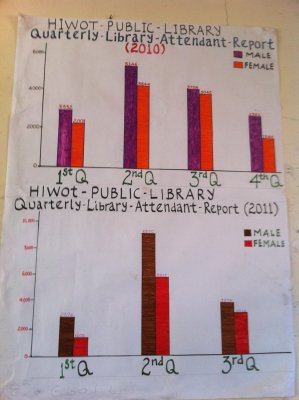 The purple numbers may not be clear in the compressed image: In the 2nd quarter of 2010, 8990 children from the slums made use of the spacious, well-lit library built by them. (Note the "by them" — the kind of redevelopment done by IHAUDP involves complete community ownership and control of redevelopment projects.)  In the 2nd quarter of 2011, 14,281 children attended the library.
Tomorrow will be yet another packed day with two church services, a farewell lunch with Jember Teferra, and then the joys of Addis Ababa Airport customs as we board a nighttime flight into Nairobi.  It looks like sleep will continue to be a rare commodity until we get home.
Northern
Seminary
410 Warrenville Rd, Suite 300, Lisle, IL 60532
(630) 620-2180

Request Info
Ready to start your seminary Experience?
Apply Now