The Last Giraffe of Maasailand
By: Northern Seminary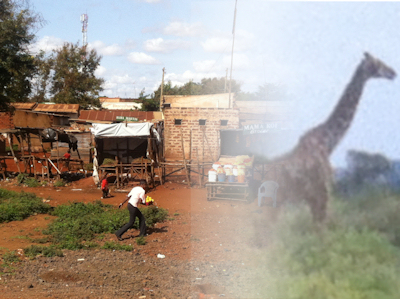 The Last Giraffe of Maasailand
The last giraffe that I saw
Was not picture-perfect beneath a spreading acacia tree.
It stood still, a straight pole beside
A skeleton of a hut at the side of Nairobi-Arusha Road
Burdened with trucks and clotted traffic
Laboring north from Tanzania.
The giraffe stood still, unmoved by fumes or the cries
Of the tomato seller haranguing two women
With baskets of melons balanced on their backs
As they leaned forward up the hill toward their homes.
As it stood still, I gazed from the back window
Of our van, suspended above the women,
Above the tomato seller, caught in the pulse of vehicles
Pushed up the road toward Nairobi.
I receded, but the giraffe only stood
Grounded by the hut at the bottom of the road
And did not move a muscle.
Northern
Seminary
410 Warrenville Rd, Suite 300, Lisle, IL 60532
(630) 620-2180

Request Info
Ready to start your seminary Experience?
Apply Now