The Stones of the Earth
By: Northern Seminary
So far, we have visited slums in two different areas: in Addis Ababa, Ethiopia and the Kibera slums in Nairobi, Kenya.
In Addis Ababa, it is estimated that anywhere from 65% to 80% of the city's 3.4 million people live in the city's slums: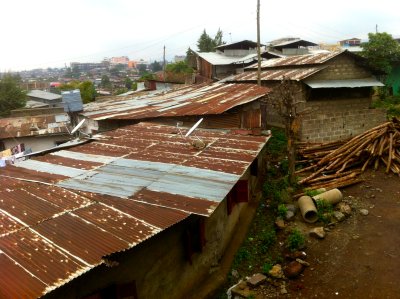 In Nairobi, the Kibera area is variously reported as either the largest slum in the world, or else the second- or third-largest. (The other two contenders are Orangi Town in Karachi, Pakistan and Dharavi in Mumbai.)  Precise demographics are impossible for obvious reasons, but most estimates place the population of Kibera around 1 million people: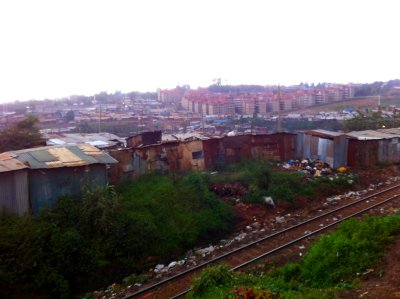 This blog post is not about the slums themselves but about the people who work in them, often living in them, devoting their livelihoods and energy to making a difference in the lives of the world's poorest people.
Walking the streets of these slums, I am a foreigner–a ferenge to the Ethiopians; a mzungu to the Kenyans.  Elderly people greet me warmly; children laugh and beg to have their pictures taken and often dash out to shake or hold our hands; men my age generally avoid eye contact (though many are cordial and willing to exchange halting words); young men are sometimes indifferent or even hostile, eyeing the antics of the Americans piling off the tour bus with a bitter regard, occasionally even making a rude gesture toward us.
There are, however, people who are not foreigners, who work and live among the poor in these slums.  Our course has been structured to give us as much time as possible with these people, to learn from them as we spend time in the awkward intercultural dance known as communication.  These people are as astounding as they are rare.  In the face of some of the most abject suffering on the planet, these people are the stones of the earth who have broken forth into lived-out hallelujahs while the rest of the world has kept a stony silence.  I offer you their pictures as testimony to the value of a life devoted to the service of others.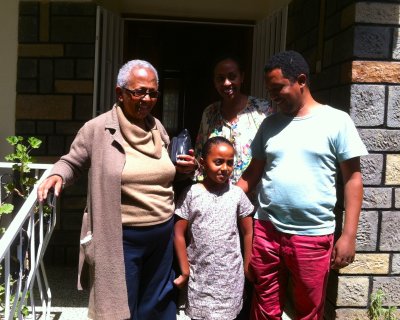 Jember Terferra (left), her daughter, son-in-law, and granddaughter.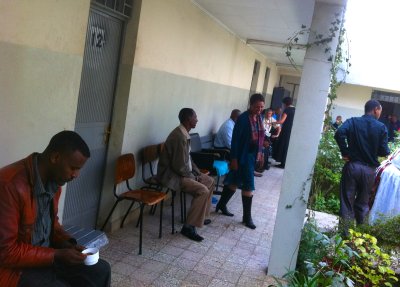 The staff at IHAUDP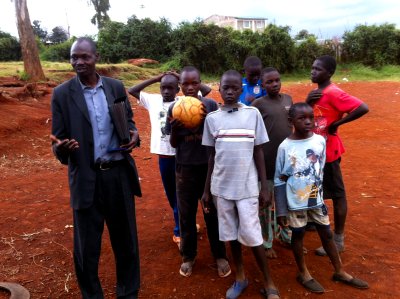 Pastor William and a soccer team from his youth ministry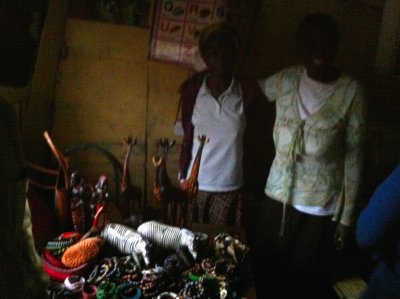 Two volunteers at an HIV service center in Kibera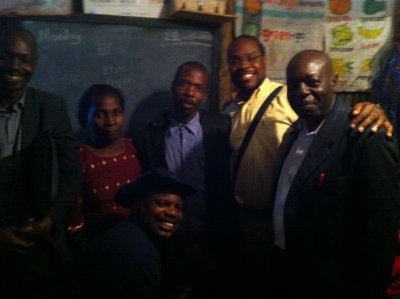 Pastor Enosh (right), class member Jonathan, Pastor Enosh's son-in-law and daughter who serve as teachers in Kibera, Pastor William, class member Karl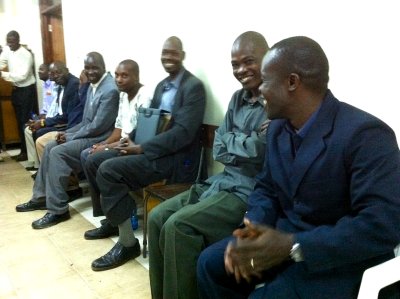 Some of the pastors from Kibera who served as our guides
Northern
Seminary
410 Warrenville Rd, Suite 300, Lisle, IL 60532
(630) 620-2180

Request Info
Ready to start your seminary Experience?
Apply Now