Advancing the Missional Conversation in Churches and Seminaries
Following the invitation we extended previously, at the end of last month Northern Seminary hosted a series of events that were attended by hundreds of students and local Christian pastors and leaders.  These events featured a mixture of listening, equipping, and pioneering with regard to the challenges and opportunities of missional ministry and theological education within Post-Christendom.
The first event was a forum on the future of theological education.  Mike Breen and other representatives of 3DM, a ministry focused on training and equipping Christian leaders in the areas of discipleship and mission, were on hand to screen a video (embedded below), present portions of a white paper entitled, "The Missiological Future of Theological Education," and facilitate dialogue among those in attendance – a mixture of students, educators, and Christian leaders.  Area pastors Scott Field, Dan Meyer, and our own, Sam Hamstra offered responses to the paper as well as to the questions and comments of others.  You can find some of these responses, the entirety of the white paper, and a growing list of discussion forums and resources at thefutureoftheologicaleducation.com.  In conjunction with this initiative on the part of The Order of Mission, Northern is excited to be finalizing details of an academic partnership with 3DM and the Learning Communities that they offer across the country (more on those here).  We affirm with them that,
As we navigate our culture's shift from Christendom to Post-Christendom, one of the most pressing issues we must wrestle with is the nature, purpose, and aim of theological education. What does it mean to train men and women for Kingdom-oriented service and leadership – not in reaction to cultural shifts, but in faithfulness to what God is saying and doing in the midst of them?
Re-Imagining Theological Education | 3DM from 3DM on Vimeo.
On the day following the forum on theological education, Northern hosted a day-long 3DM workshop that exposed over a hundred area leaders to key aspects of their teaching and training models.  Entire church staff teams, beginning church planters, and other seasoned lay leaders heard from Mike Breen on why the American church suffers from a disciple-making crisis and how we might begin to make course corrections.
As is typical for these "taster events" that 3DM does around the country, there was a tremendous amount of energy and interest on the part of those in attendance.  So much so, that as more and more people continue to track with the ministry of 3DM, there is a good chance of a Chicago-based Learning Community taking shape.  Please be in touch if this is of interest to you.
The final event of the weekend was an annual gathering of local church leaders called the Missional Learning Commons.  From their website, the Missional Learning Commons aims to be,
A collaborative learning event for missional churches to share stories, discuss ideas, and encourage one another for the sake of incarnating the Gospel in their contexts.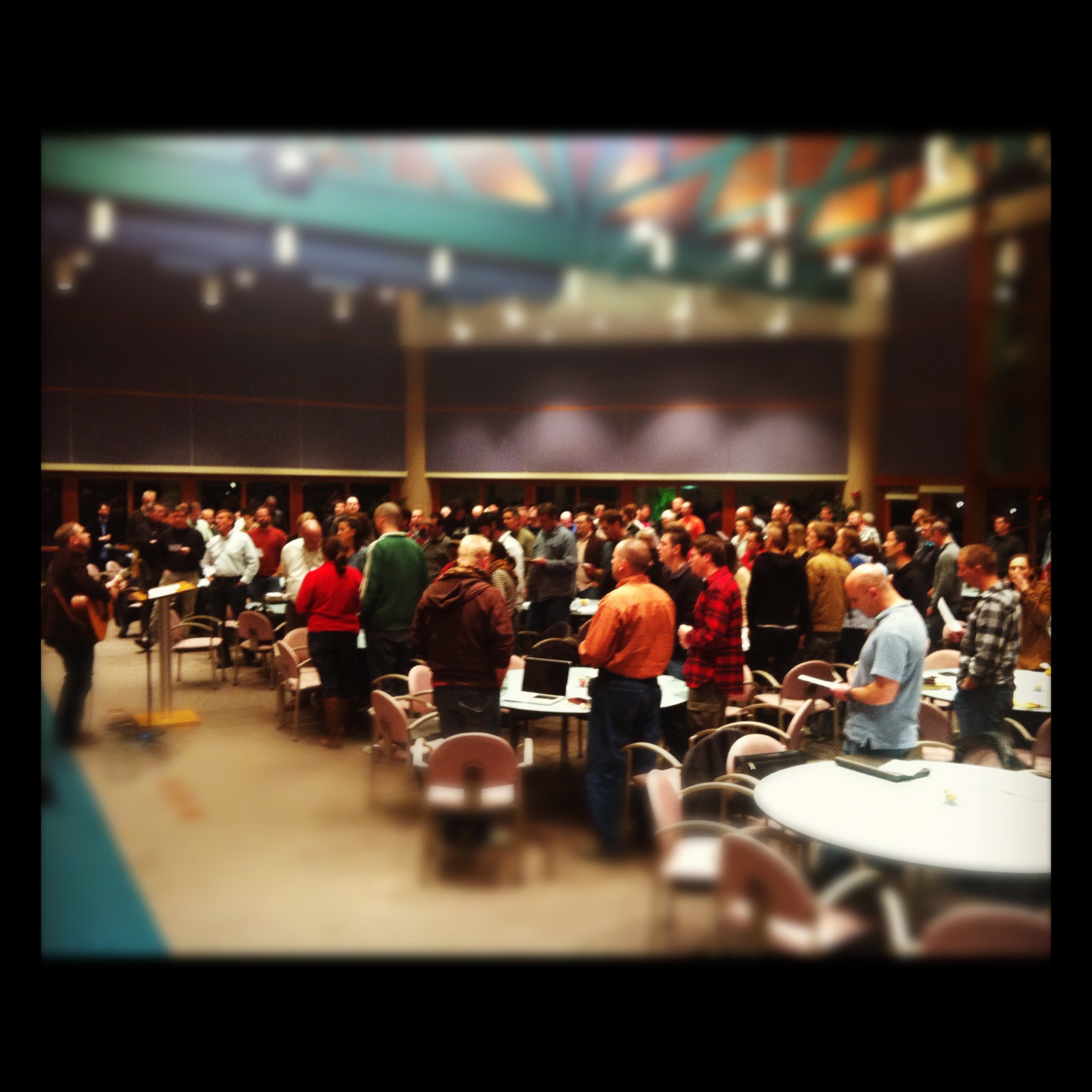 This year the issue of discipleship took center stage as these leaders shared and discussed the relationship between discipleship and the gospel, discipleship and the Church, and finally, discipleship and the formation of our leaders.  Over the course of four sessions that spanned Friday evening, Saturday morning and afternoon, those who are "on-the-ground" pastors and leaders shared from their experience and asked important questions that helped others to engage these issues in conversation around tables.  In addition, Mike Breen and David Fitch interjected questions and comments that pushed the conversation even deeper and spurred practical, theological reflection.  For those who are interested, audio of the sessions should be available at missionalcommons.org very soon.
For the benefit of out students, alumni, and the various local churches and organizations we are in relationship with, Northern loves ot host important events such as these.  Whether you attended one of these or not, we hope you'll join us in the future as we put on and host similar events.
For
Media Inquiries
For news media seeking comments from President Shiell or other seminary faculty or staff, please contact our communications team.
Phone: (630) 620-2113
Email: dbutler@seminary.edu
Northern
Seminary
410 Warrenville Rd, Suite 300, Lisle, IL 60532
(630) 620-2180

Request Info
Ready to start your seminary Experience?
Apply Now