Coincidence or Providence: The First 25 Years of Northern Seminary
How can a seminary begin with no campus, no faculty, no students, and no written strategic plan? Today most of us would say that such an accomplishment is impossible. How can a seminary begin with no funding, no future prospect for a campus location, and no president? By now we are packing our bags and heading home. But Henry C. Mabie, an influential Baptist leader in California, and John Marvin Dean, a leader for the "Men and Religion Forward Movement," didn't pack their bags – instead they knelt down on the floor of a California hotel in 1911 and prayed and dreamed about possibilities in the Midwest.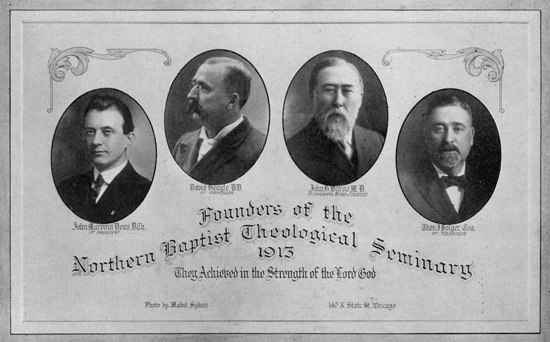 During the early 1900s, Baptist leaders in the Midwest, and particularly in Chicago, were clamoring for conservative theological leadership so that pastors and church leaders throughout the Midwest could be educated and trained for ministry positions. While Mabie and Dean were praying in California, Second Baptist Church of Chicago was seeking a pastor who could lead the growing, dynamic congregation. Church leaders at Second Baptist had also been praying for a seminary. At Mabie's urging, Dean contacted Second Baptist and accepted their offer to be the pastor. This single act not only determined the future of Second Baptist Church, it also secured, unknowingly, the first location for Northern Baptist Theological Seminary.
Dean began his work at Second Baptist in May of 1912. He did not focus much on the seminary during his first year at the church, but while on a trip to California he did recruit Amy Lee Stockton to be the first Northern Student even before the school existed. Amy Lee would enroll in the fall of 1913 as the first Northern student and she would later graduate with the first class of 1916.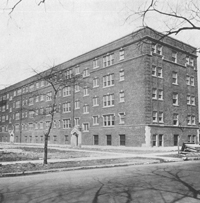 When Northern officially opened its doors in the basement of Second Baptist, Amy Lee was one of seven students who put their faith in this new, fledgling institution. Beginning only as an idea, Northern grew to a student enrollment of 35 in its second year and 56 students by year three.  John Marvin Dean was the first president. For his work at Second Baptist and his outstanding leadership at the Seminary, Northern conferred the first Th.D. on John Marvin Dean in 1917.
From a humble beginning with no leadership, no campus, no budget, and no students; Northern was now on the move adding faculty, staff, a growing student population, and a new campus site. Northern also enjoyed the support of Midwest Baptists who cooperated with Northern in a number of ways to help the school succeed. The Northern Baptist Convention Board of Education generously gifted Northern $30,000 a year to be used at Northern's discretion. By 1918 – 1919 Northern had outgrown the basement facility and was acquiring property on West Washington Blvd., the home of the seminary until the 1960s. The Midwest Baptists now had a seminary. Northern had a home. The campus located in a prominent Chicago neighborhood was debt free and valued at $600,000 by 1933. Hard work, dedication, commitment, vision, and God's providence gave reality to a 1911 dream. God's kingdom was expanding and Northern was blessed to participate.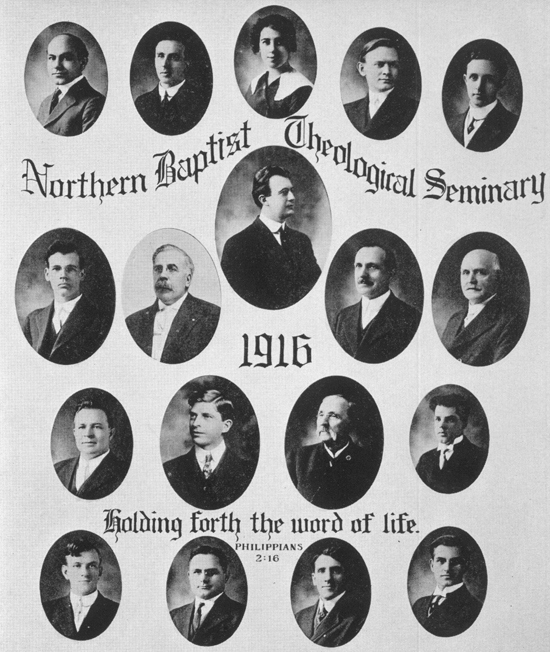 First graduating class: 1916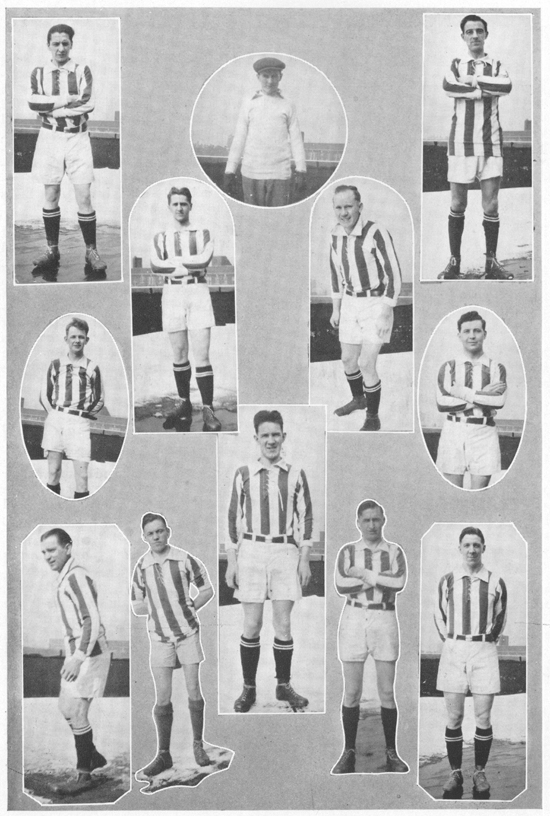 Northern Seminary soccer team in 1930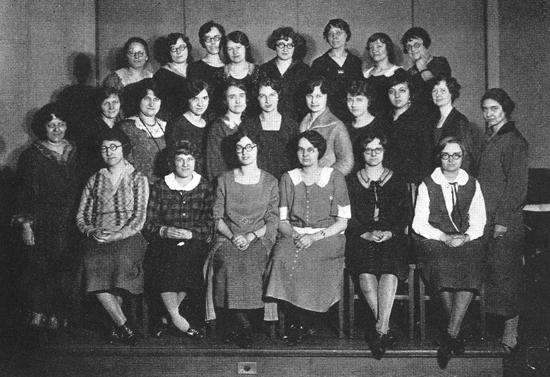 From the organization of Northern Baptist Seminary women have been admitted on the same terms as the men students. – Mrs. G. W. Taft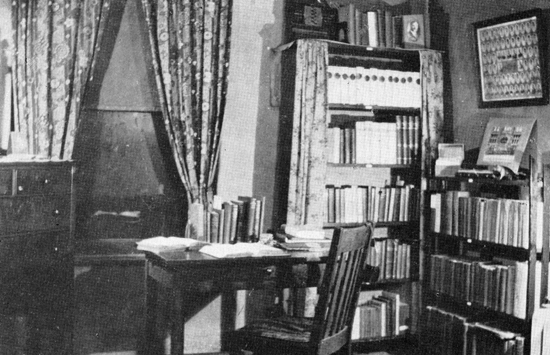 Student's Room in 1931
For
Media Inquiries
For news media seeking comments from President Shiell or other seminary faculty or staff, please contact our communications team.
Phone: (630) 620-2188
Email: psheldon@seminary.edu
Northern
Seminary
410 Warrenville Rd, Suite 300, Lisle, IL 60532
(630) 620-2180

Request Info
Ready to start your seminary Experience?
Apply Now