Dr. Cherith Fee Nordling, New Associate Professor of Theology
Dr. Cherith Fee Nordling, distinguished scholar, lecturer, and theologian has been named Northern's Associate Professor of Theology. Nordling will teach core theology beginning fall 2012. On November 17, 2011, Northern's Board of Trustees voted to appoint Dr. Nordling to this role.  Dr. Ruth Peterson, Chair of the Academic Committee on Northern's Board of Trustees, enthusiastically remarked, "Cherith offers many skills and gifts that will be of value to the seminary. She has a pastoral heart, an obvious passion for teaching, boundless energy, a love for the field of theology, and a deep commitment to Jesus Christ and the church."
In addition to teaching masters-level courses, Nordling will help guide the theological foundations and further development of the doctoral programs. Northern has a long history of working with students to effectively integrate theological understanding and ministry practice. Dr. Nordling will play an integral part in the further development and enhancement of this process.
"We are very excited Dr. Nordling is joining our faculty team" says Northern President Alistair Brown. "She is a wonderful scholar with a gift of communicating theology in a way that stirs the heart and mind.  We know today and tomorrow's students will list her courses as among the most formative and significant of their time spent at Northern."  Ted Rodgers, Chair of Northern's Board, added to this by saying, "The Board of Trustees is excited to have Dr. Nordling join our faculty at Northern.  We are impressed with her high commitment to scholarship and deep commitment to the ministry of the local church.  Her many gifts and skills will strengthen Northern to fulfill its mission to prepare leaders to bring the Gospel of Jesus Christ to a needy and hurting world."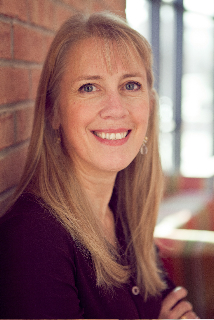 Before joining Northern, Nordling spent the last few years as a sessional lecturer at Regent College, Vancouver BC. She taught for Fuller Theological Seminary in California and Cornerstone University in Grand Rapids, MI. She's also taught graduate courses for Westminster Theological Centre in London, the Vineyard Leadership Institute in Ohio, the Trinity Learning Community in California, and filled a one-year appointment at Wheaton College in Theology. Most recently, she taught at Calvin College and Seminary while serving as Co-Director of Christian Formation with her husband.
Nordling received her Ph.D in Systematic Theology from the University of St. Andrews in Scotland. Her book, Knowing God by Name: A Conversation between Elizabeth A. Johnson and Karl Barth, has recently been published by Peter Land in the Issues in Systematic Theology Series. She is currently working on a commentary on Acts, a book on theological anthropology and the resurrection, and a condensed version of Paul's Christology with her father and noted author, Gordon Fee.
For
Media Inquiries
For news media seeking comments from President Shiell or other seminary faculty or staff, please contact our communications team.
Phone: (630) 620-2113
Email: media@seminary.edu
Northern
Seminary
410 Warrenville Rd, Suite 300, Lisle, IL 60532
(630) 620-2180

Request Info
Ready to start your seminary Experience?
Apply Now