Dr. Quicke's Book Named Preaching Book of the Year
Preaching, a magazine that features insightful interviews with today's top ministers like Max Lucado and Mark Batterson, and provides sermons, illustrations, and leadership resources for Church Pastors, has named Dr. Michael Quicke's book, Preaching as Worship as the 2011 Preaching Book of the Year. The book was also named as a finalist in the preaching skills category by preachingtoday.com, a ministry of Christianity Today International.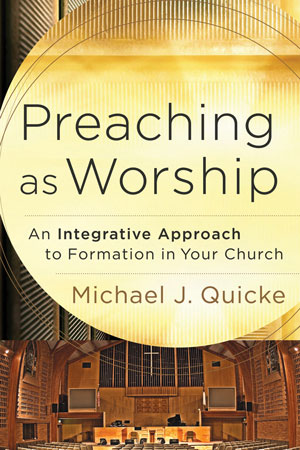 Preaching as Worship has received some great reviews:
"Michael Quicke's winsome and insightful exploration of preaching as an integral component and reflection of Trinitarian worship is a welcome contribution to thoughtful literature on both preaching and worship. For too long, one has been viewed as simply a prelude or culmination of the other. Quicke helps us understand how worship and preaching function organically and holistically to honor the persons of the Godhead who also comes to us as one."–Bryan Chapell, president, Covenant Theological Seminary
"This book stretched me and enriched my understanding of preaching and worship."–Craig Brian Larson, editor, PreachingToday.com
This is incredible news, and a great testament of Dr. Quicke's passion to open preacher's eyes to viewing preaching as a worship encounter with the living God. Northern is looking forward to hosting an event on campus in late April to honor Dr. Michael Quicke, who will discuss his journey in writing his book, as well as a question and answer time.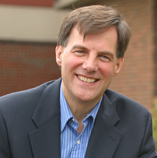 Congratulations, Dr. Quicke!
For
Media Inquiries
For news media seeking comments from President Shiell or other seminary faculty or staff, please contact our communications team.
Phone: (630) 620-2188
Email: psheldon@seminary.edu
Northern
Seminary
410 Warrenville Rd, Suite 300, Lisle, IL 60532
(630) 620-2180

Request Info
Ready to start your seminary Experience?
Apply Now