Impact Story: Our Students

Matt DeBall
Currently serving in the Donor Relations/Stewardship Office of the Church of the Brethren, Matt DeBall aspires to be a teacher of Biblical Studies and a mentor to students. Having felt the call to full time ministry when he was 13, Matt has served through camp ministry and short-term mission work locally and abroad. He attended Judson University, earning a BA in Communications and began studying at Northern in 2012 to earn an MDiv.

Brenda Donley
When she is not professionally touring with her CD project "Dedicated", Brenda is passionately serving her local community through the Good Life Foundation. The Foundation provides scholarships to help underprivileged young adults discover the necessities for success. As founder, Brenda works hard to inspire hope for those in need. To expand her ministry and deepen her theological perspectives, Brenda began an MDiv at Northern in 2010.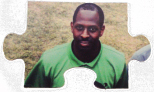 Alvin McAdory
As a child, Alvin was enchanted by the American Dream.  He sought pleasure in the self-gratifying culture that has captured many of our youth.  Fortunately, in his late teens, he was brought before Jesus in surrender, and a short time later, by God's grace, he started an MDiv at Northern. Alvin now sees how God is using his past and his current education to help others through various youth and men's ministries.

Aaron Visser
Aaron Visser is an agent of change. He strives to tackle the different moral, spiritual, and social challenges that face our culture today. As a pastoral intern to a small and creative community in the south suburbs of Chicago, Aaron emphasizes a strong missional approach to reach those who are often un-reached. Aaron began taking classes at Northern in 2007, and in response to God's prompting, he is now rooted in full time study.

Sherman Lee
As a working professional, a husband, and a father, Sherman was amazed to hear God calling him back to the classroom. This amazement has been a reoccurring theme in his new found life with Christ. After his conversion as a young adult, Sherman faithfully followed God into a Gospel centered life of ministry. In 2011, God called Sherman to Northern's MACM so that his life in ministry would be well equipped.

Arturo Guevara
Coming from a traditional Mexican family, Arturo's encounter with Christ through the profound impact of the word of God and music has been the pivotal point in the course of his life. In light of this impact, he has been called to serve the Hispanic community as a teacher and worship leader. To strengthen his ministry, Arturo began an MDiv at Northern in 2012.

Maurice Culver
As early as Maurice can remember, he knew he was called to preach the gospel. In fact, he began preaching and teaching across the country in various churches, conferences, and conventions at the age of 16. Now, having grown a large ministry, he's decided to invest in his own development and pursue an MDiv at Northern. Through his Theological Education, Maurice can see that God is continuing to shape him and his ministry.

FaKelia Guyton
Growing up in the suburbs of Chicago, Kelia discovered many hidden pockets of poverty in what was commonly thought of as affluent areas. Kelia was called to be an agent of change within these communities by walking alongside the people with God's love and care. In her service, Kelia has discovered a skillset for leadership, teaching, and relationship development. In order to advance these skills and strengthen her impact, she enrolled in the MDiv at Northern.

Dawne Piotrowski
Dawne has a passion for helping people understand that all of life is lived theology; that is, how we live betrays what we truly believe. Whether it is individual behavior or communal practices, the world interprets who our God is by watching us. Dawne began her MDiv studies at Northern in 2012, as the next step on her journey to assist God's people in reflecting on the truth of their witness.

Lisa Seymour
Having overcome many obstacles, Lisa has accepted her purpose to help young women live out their God-ordained destiny. Through her work with NIU campus ministry and her local Church, Lisa has facilitated various women's empowerment workshops, Bible studies, physical and mental health seminars, and local public school programs to provide support for young women. In obedience to her calling, Lisa started her seminary journey at Northern to expand her impact.

Rajamani Gonu
Unaware of God's plans for his future, Raj started attending India Baptist Telugu Church in Oak Park, IL. Shortly after joining, the church turned to Raj in a time of need, requesting his assistance in leadership. During this time of leadership, it became clear to Raj that God was calling him into parish ministry. As a result, he took a leap of faith and accepted the call. To better serve his church, Raj started the MACM at Northern in 2011.

David Emigh
Although he has been a believer in Christ since a young age, it took a tragic accident for David to see God's true power. God used the accident for His glory by allowing David to speak before thousands of people about making good choices in life. Today, David intends on using the knowledge and skills he receives from Northern to create authentic Jesus relationships with everyone that crosses his path.
For
Media Inquiries
For news media seeking comments from President Shiell or other seminary faculty or staff, please contact our communications team.
Phone: (630) 620-2188
Email: psheldon@seminary.edu
Northern
Seminary
410 Warrenville Rd, Suite 300, Lisle, IL 60532
(630) 620-2180

Request Info
Ready to start your seminary Experience?
Apply Now