Living out Missional Faith: Alan's Story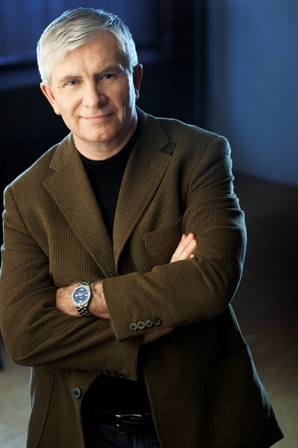 86 years after Northern Seminary first opened its doors and began preparing leaders in the church, Alan Roxburgh graduated as a Doctor of Ministry, ready to teach and lead and use what he had learned while attending Northern.
With a focus on being the Church in a new age, Alan Roxburgh is now working to develop missional leaders while leading churches in transformative missional processes. With over 30 years of experience in church leadership, consulting and seminary education, Alan has seen his call take him to pastoral ministry in small town, suburban, and urban churches as well as several church plants. Currently he is a pastor, teacher, writer and consultant. His work in the Roxburgh Missional Network and Allelon has impacted countless churches and ministry organizations. Through each, Roxburgh has led conferences, seminars and consultations with denominations, congregations and seminaries across North America, Asia, Europe, Australia and the UK.
As Northern celebrates 100 years, students like Alan Roxburgh speak to the transformative power of a humble and gracious institution willing to be dedicated to the education and empowerment of men and women called to Christ's work.
Alan will be speaking on Thursday, September 19th at Northern Seminary to help celebrate the centennial.
---
Learn about the centennial year at Northern Seminary and register to join us in September for our celebration. Visit www.seminary.edu/100 for details.
For
Media Inquiries
For news media seeking comments from President Shiell or other seminary faculty or staff, please contact our communications team.
Phone: (630) 620-2113
Email: media@seminary.edu
Northern
Seminary
410 Warrenville Rd, Suite 300, Lisle, IL 60532
(630) 620-2180

Request Info
Ready to start your seminary Experience?
Apply Now