Living Out Missional Faith: Dan's Story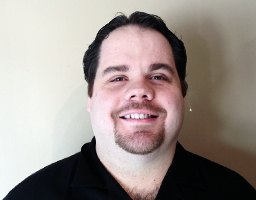 Some ministers identify a call to full-time vocational ministry very early in life, but this was not the case for Dan Martinson.  Though a committed Christian from a young age, Dan's earliest career aspirations were in the music field.  He trained as a classical pianist, and developed a young but successful career in the music industry.  Amidst that career, Dan decided to leverage his musical abilities on behalf of the Church.  He took a position as a worship leader in a local congregation, and that's where he discovered a love for the ministry.
Dan spent the next fifteen years developing his ministry skills by working, studying, and learning to preach.  Never content to limit himself to music ministry, he sought out opportunities to serve in a variety of other ministry functions: preaching, teaching, leading small groups, working with children, and leading short-term mission trips.  In 2011, Dan was ordained by the Assemblies of God.  A year later, he was named lead pastor at Hobson Road Community Church in Downers Grove, where he serves today.
As a young man pursuing a musical career, the call to pastoral leadership was not on Dan's radar.  Thankfully, God had other ideas and chose the right time to make that call evident to Dan.    A full-time husband, father, and pastor, Dan is now also a full-time student studying Missional Church Leadership at Northern in the M.Div. program.  He looks to the future with excitement about how God will use him next.
For
Media Inquiries
For news media seeking comments from President Shiell or other seminary faculty or staff, please contact our communications team.
Phone: (630) 620-2113
Email: media@seminary.edu
Northern
Seminary
410 Warrenville Rd, Suite 300, Lisle, IL 60532
(630) 620-2180

Request Info
Ready to start your seminary Experience?
Apply Now