Living out Missional Faith: Eldon's Story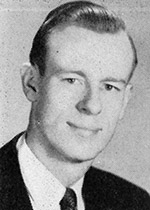 Eldon G. Schroeder, M Div '53 went to his heavenly home May 8, 2013. He was ordained following graduation from Northern and served as pastor for North American Baptist Churches in Texas, Iowa, California and Illinois for 38 years. Upon retirement he became the part time area minister for the NAB Conference of churches in Illinois and Wisconsin.
He is survived by his wife of 60 years, Ramona Schacht Schroeder, three children, seven grandchildren and 2 great grandchildren.
Eldon felt blessed to be able to travel and spend time with his children and families. He took delight in God's creation and spent many hours working in his yard. Another favorite past time was fishing with friends and family. Eldon lived with Parkinson's for 19 years and was able to stay active till the end of his earthly life. He will be remembered by the many lives he touched in ministry and throughout his life.
Interment was in Lorraine, Kansas, where he was born, raised, baptized, married and ordained. Over the years Eldon made it a priority to return to Lorraine with his family for vacations, school reunions and family gatherings.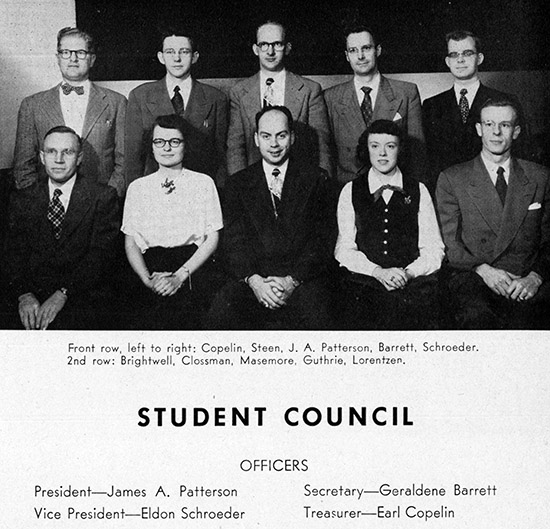 Northern Seminary Student Council – 1952
For
Media Inquiries
For news media seeking comments from President Shiell or other seminary faculty or staff, please contact our communications team.
Phone: (630) 620-2113
Email: media@seminary.edu
Northern
Seminary
410 Warrenville Rd, Suite 300, Lisle, IL 60532
(630) 620-2180

Request Info
Ready to start your seminary Experience?
Apply Now