Living out Missional Faith: Gary's Story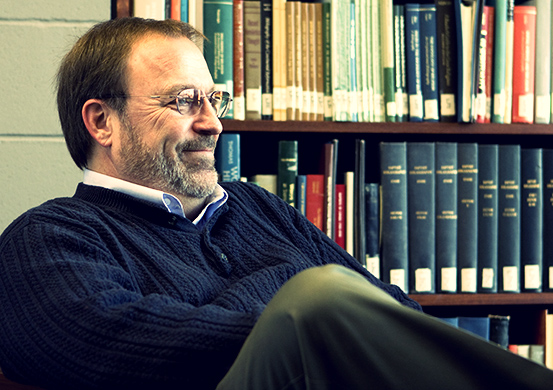 Having attended and/or taught at different seminaries, my experience at Northern as a student was really the highlight of my education," Gary Sattler shared. Glowing words from a man of high honors and letters: Gary received his M.Div. at Northern and holds BA, Th.M., Dr. Theol. and Psy.D degrees. Some of his accomplishments include teaching and ministry positions, professional and church committee memberships, lectures on religion and psychoanalysis in the United States and Europe, a score of articles and book reviews, and 2 books on the Pietists.
A research psychoanalyst, pastoral counselor, professor and consultant to troubled congregations, Gary treasures the time he has spent working to further the Kingdom of God and Northern's role in that. He remarks, "Northern blends heartfelt piety and devotion with earnest commitment to high scholarship," he said. "Then to be able to come back there and teach was a great honor, and very humbling. In life, we tend to separate head and heart, and at Northern they don't do that."
From its beginning in 1913, Northern has blended head and heart, making Northern a deeply unique and abundantly enriching place. Gary's words invoke the remarkable history Northern Seminary has created over the past 100 years.
For
Media Inquiries
For news media seeking comments from President Shiell or other seminary faculty or staff, please contact our communications team.
Phone: (630) 620-2113
Email: media@seminary.edu
Northern
Seminary
410 Warrenville Rd, Suite 300, Lisle, IL 60532
(630) 620-2180

Request Info
Ready to start your seminary Experience?
Apply Now