Living out Missional Faith: James H. Conrod's Story
"Those who obey my commandments are the ones who love Me.  And because they love me, my Father will love them, and I will love them."  John 14:21.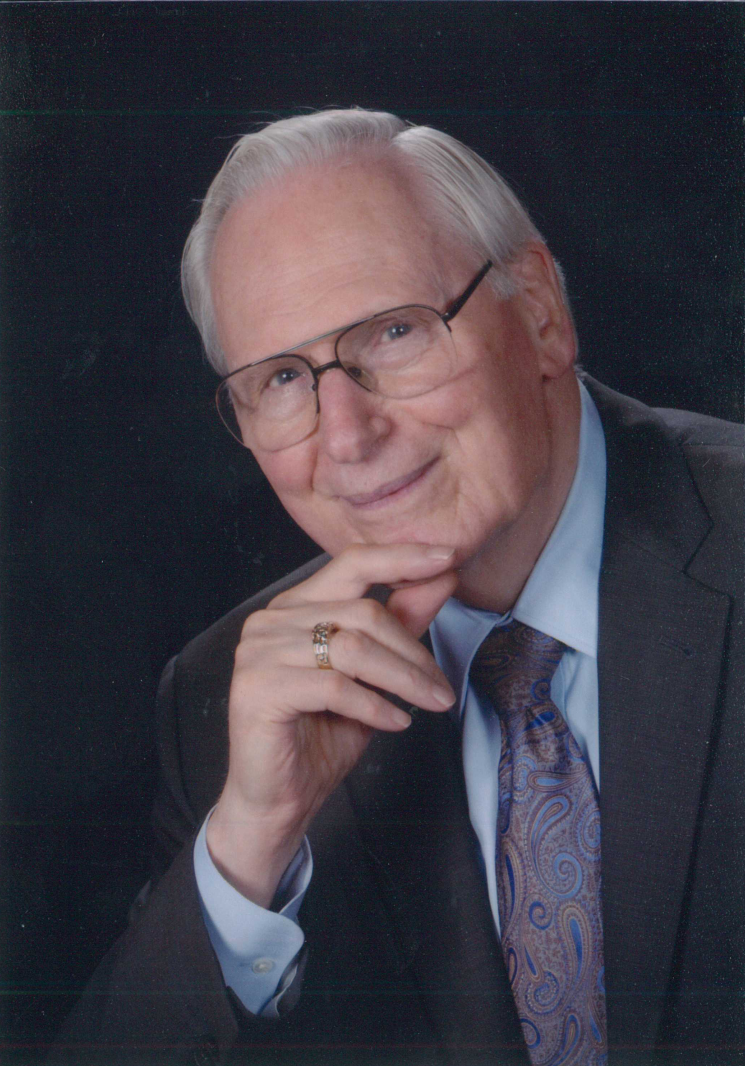 In the summer of 1959, Dr. James H. Conrod arrived in Longview, Washington with a mighty task awaiting him.  He had been called to start a new church in the growing Longview community.  The people there had been looking for a well-trained pastor that could serve their community through the forming of a new church.  After months of planning and prayer, James had finally arrived, and for him, this was in many ways, the beginning of his pastoral ministry.
Prior to this move, James completed a Bachelor of Arts in Theology and a Masters of Divinity at Northern Seminary.  He was drawn to Northern Seminary because of its strong focus in missional studies and its encouraging and personally engaged faculty.
Starting out at Northern, James planned to pursue work as a medical missionary.  In fact, he originally decided to go to seminary because he could not afford to attend medical school right out of high school.  Having spent much of his childhood dreaming about serving, saving, and supporting people in need through medicine, James had not considered any other type of ministry.  What he did not realize, however, is that God had not brought him to Northern Seminary in order to become a medical missionary; God had a different plan in store for him.
After completing his Bachelor of Arts in Theology and while pursuing a Bachelor of Divinity at Northern Seminary, James received an invitation to serve as the Pastor at Logan Square Baptist Church in Chicago.  With the encouragement from Dr. Julius Mantey, Professor of New Testament, he decided to give the pulpit a try.  To his surprise, his heart and view of missions began to change.
While serving at Logan Square Baptist Church, James discovered that God was not calling him to serve, save, and support people in need through medicine but rather through pastoral care.  This change of heart did not come easily, but in his experience at Northern and at Logan Square Baptist Church, he discovered that "the best place to be is where God wants you to be, not where you want to be."
As it turned out, God wanted James in Longview, Washington.  So after completing nearly 12 years of study and pastoral service in Chicago, James and his wife Barbara headed to the Pacific Northwest to start a new church.
While serving at Northlake Baptist Church, James learned what it means to listen and trust in God.  Through his vision and leadership, the Northlake Baptist Church started both a K-12 Christian school to meet the educational needs of a growing community as well as a large retirement home to meet the future needs of the aging population.  Today, Three Rivers Christian academy has over 500 students and thousands of graduates, and the Campus Towers Retirement Home has 105 rooms and has served over a thousand members.  It is clear that in trusting God, James and the Northlake Baptist Church have accomplished great things for the Kingdom.
After 24 years and as the church in Longview, Washington continued to see the blessings of their obedience, James heard God calling him once again in a new direction.  Trusting in this calling, he and his family moved back to Chicago to serve as the pastor at the First Baptist Church of Elgin.  In Elgin, James was able to reconnect with many Northern Seminary friends, and in this reconnection, he had both the honor of serving as an adjunct professor at Northern as well as the unique privilege of serving on the Presidents' Search Committee.
These honors and privileges turned out to be an area of great joy in James' life, and he discovered in these experiences that God not only has a plan for our lives but that his plan is good.  After serving at the First Baptist Church of Elgin for 7 years, James and his family decided to return to Longview, Washington where they had created a loving and supportive community.
Today, James continues to serve the Lord through speaking and advising in the local church.  He has spent much of his life listening and trusting in God, and he leaves us with an encouraging reminder, "Listen to the Lord's voice and follow his leading, for your own desires will lead you down the wrong path."
May we learn to trust God in every aspect of our lives as Dr. James H. Conrod has.
For
Media Inquiries
For news media seeking comments from President Shiell or other seminary faculty or staff, please contact our communications team.
Phone: (630) 620-2113
Email: media@seminary.edu
Northern
Seminary
410 Warrenville Rd, Suite 300, Lisle, IL 60532
(630) 620-2180

Request Info
Ready to start your seminary Experience?
Apply Now