Living Out Missional Faith: Mattie's Story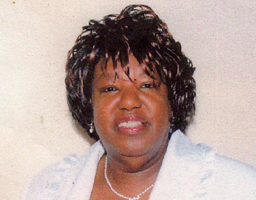 Reaching the lost and spreading the good news has been at the center of Mattie Phillips life in ministry for nearly 20 years. Starting in 1986 Mattie formed the Jesus Word Center Life Changing Ministries with the desire to serve and save the inmates of a major state prison. As she passionately cared for and loved the inmates, Mattie quickly began to see her small ministry grow.
In 1990 this growth reached a whole new level when God called Mattie to transform the small ministry into a church and plant it in the North Lawndale community. Through this unique church, God has developed a deep impact in the community. This impact includes a Sunday breakfast that reaches more than 60 people per week, a growing church service that welcomes and supports the neighborhood, a food pantry that is open to all, a substance support group and counseling service for those in need, a youth program that provides a safe and encouraging environment for growth, a developing marriage, men's, and women's ministry, and a model for leadership development that continues to train many "missionaries" in the area.
With the desire to expand her ministry, Mattie started a Master of Arts in Christian Ministry at Northern. Now a full time student, Mattie is learning to look at the cultural context of the Bible and the cultural context of her community in a new way. With this deeper understanding, she is eager to see how God will use her in the future.
For
Media Inquiries
For news media seeking comments from President Shiell or other seminary faculty or staff, please contact our communications team.
Phone: (630) 620-2113
Email: media@seminary.edu
Northern
Seminary
410 Warrenville Rd, Suite 300, Lisle, IL 60532
(630) 620-2180

Request Info
Ready to start your seminary Experience?
Apply Now