Living out Missional Faith: Pete's Story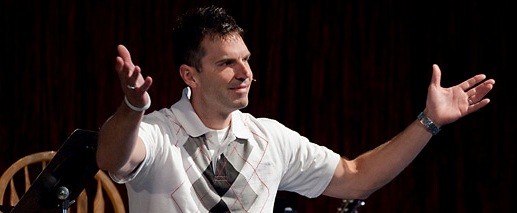 Dr. Peter Shaw is transforming people and churches with Christ – leading well, empowering others and reaching out. This has been the vision of Northern Seminary since it first opened its doors in 1913. Alumni like Pete have spread out around the globe to live missionally in their communities and serve their neighbors.
Pete currently pastors Crosswalk Community Church, Napa, CA, which went from being open two hours per week to hosting twenty different support groups. Pete added, "Northern was a big part of teaching me how to reach out to the oppressed. Our church is partnered with a ministry to help orphans in Kenya, and we supply micro loans to entrepreneurs there. We're helping abused women in Tijuana; we have a ministry that stocks furniture and goods to help people 're-launch.' I'm also available to county and local organizations as a resource for gang and violence suppression in the valley." Their newest idea, a hope chest filled with basic home necessities like kitchen starter kits, will help women coming out of abuse.
Pete is reaching the lost, serving the community and being the church in a broken world, just as graduates of Northern Seminary have been doing since 1913.
For
Media Inquiries
For news media seeking comments from President Shiell or other seminary faculty or staff, please contact our communications team.
Phone: (630) 620-2113
Email: media@seminary.edu
Northern
Seminary
410 Warrenville Rd, Suite 300, Lisle, IL 60532
(630) 620-2180

Request Info
Ready to start your seminary Experience?
Apply Now