Living out Missional Faith: Rhonda's Story
Northern Seminary graduates have landed in many places around the globe, places that are dark, untouched, and unsafe. But trusting the call God has given them, they go.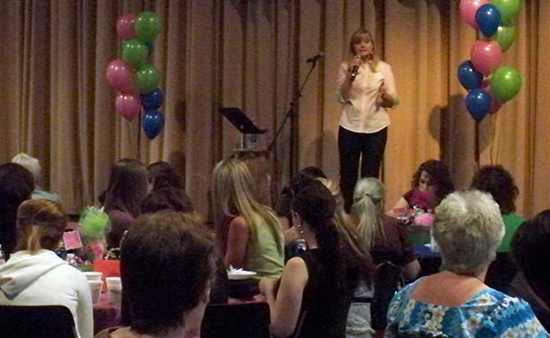 Travelers flying into Las Vegas see an oasis of light long before reaching the airport. But a true Oasis of Light resides southeast in Henderson, where Northern alumna Rhonda Baker serves as pastor of Women's Ministry at 16,000-strong Central Christian Church. The light from Central reaches into spiritually dark "Sin City," personally touching and ministering to its people.
"Here, people are often at the bottom, and I believe in reaching beyond safe," Rhonda says. The church is also partnering with 2 women's outreach ministries and Rhonda is one of five pastors on a team leading Small Groups. Rhonda teaches First Step, a 6-week growth program for those new to or still exploring faith. She shares, "It is exciting when 300 to 500 new people arrive each time we offer First Step."
Rhonda's ministry can remind us to be a light in the darkness, to go where we may not be comfortable, to lead and teach missionally and by faith. As we celebrate the Centennial, we pray that there will be yet another hundred years of Northern students and graduates going where others will not.
For
Media Inquiries
For news media seeking comments from President Shiell or other seminary faculty or staff, please contact our communications team.
Phone: (630) 620-2113
Email: media@seminary.edu
Northern
Seminary
410 Warrenville Rd, Suite 300, Lisle, IL 60532
(630) 620-2180

Request Info
Ready to start your seminary Experience?
Apply Now