Name Your Student Portal!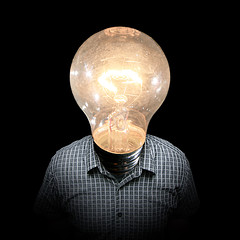 Northern Students,
What's in a name?  Well, if you happen to be among those who think names are important, then we have an invitation for you!
We'd like to hear your suggestions for the recently introduced "Student Portal."
The Student Portal will allow students to register for courses, pay tuition, add/drop courses, check grades, link to student email and online courses, view unofficial transcripts, and check progress on a specific degree program.
Needless to say, this is going to be a vital part of student life going forward and since you'll be the main ones using it, we think you should get to name it.
There are 2 ways you can offer your suggestions:
1) Send an email to advancement@seminary.edu … OR, more preferably for the sake of community & discussion
2) Offer your suggestion(s) on the Northern Seminary Facebook page here: facebook.com/northernseminary
You can offer as many suggestions as you would like.  Submissions will be accepted through Friday, May 20, reviewed by a staff committee, and the selected name will be announced the following week.
If the name you suggested is chosen, not only will you receive a brand new, never before seen, Northern t-shirt – sure to quickly make you the envy of all your friends and the focus of more attention than you might be able to stand – but also a copy of Dr. Fitch's newest book, The End of Evangelicalism: Discerning a New Faithfulness for Mission.
Have fun, be creative, and good luck!
For
Media Inquiries
For news media seeking comments from President Shiell or other seminary faculty or staff, please contact our communications team.
Phone: (630) 620-2113
Email: dbutler@seminary.edu
Northern
Seminary
410 Warrenville Rd, Suite 300, Lisle, IL 60532
(630) 620-2180

Request Info
Ready to start your seminary Experience?
Apply Now