Northern Presents: "An Evening with Michael Quicke"
In an event celebrating Dr. Quicke's recent publication, Northern is proud to host "An Evening with Michael Quicke: The Journey of Preaching as Worship" on Friday, April 20th at 7pm. Dr. Quicke will be sharing his journey of writing Preaching as Worship, followed by a question and answer time. Copies of the book will also be made available for purchase.
Dr Quicke is Northern Seminary's Koller Professor of Preaching and Communication, and was educated at both Camridge and Oxford Universities. He has authored several books, including 360 Degree Preaching and 360 Degree Leadership. His latest book, Preaching as Worship which was recently named the 2011 Preaching Book of the Year by Preaching magazine, and was named as a finalist in the preaching category by preachingtoday.com, a ministry of Christianity Today.

The event is open to the public and takes places in the second floor Chapel of Kern Hall on Northern's Campus, located at 660 East. Butterfield Road, Lombard, IL 60148.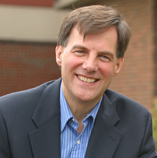 For
Media Inquiries
For news media seeking comments from President Shiell or other seminary faculty or staff, please contact our communications team.
Phone: (630) 620-2188
Email: psheldon@seminary.edu
Northern
Seminary
410 Warrenville Rd, Suite 300, Lisle, IL 60532
(630) 620-2180

Request Info
Ready to start your seminary Experience?
Apply Now