Northern Seminary Advances Church-based Theological Education
More than anything else, Northern wants to do our part in Equipping the Church to Change the World.  As we continue to develop paradigms of missional theological education and partnerships with churches and Christian organizations who share our Kingdom vision, one of the ways we are trying to do that is by advancing church-based theological education.
The local church is the primary context for discipleship.  It is in the midst of shared lives and shared ministry in the world that we come to know God most fully.  It makes sense then, that to whatever extent possible, this should be the same context for our theological learning and reflection.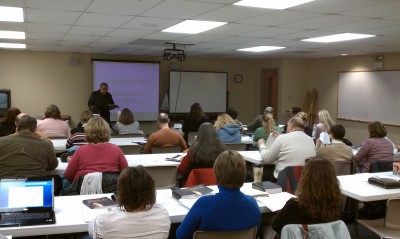 Currently, Northern Seminary is working with Wheatland Salem Church in Naperville, IL to offer a Certificate in Christian Leadership.
If you or your church would like to explore the possibility of partnering with Northern to offer classes or a program in the context of a local church, we'd love to hear from you.  Please feel free to call 630.620.2171 or email advancement@seminary.edu.
For
Media Inquiries
For news media seeking comments from President Shiell or other seminary faculty or staff, please contact our communications team.
Phone: (630) 620-2188
Email: psheldon@seminary.edu
Northern
Seminary
410 Warrenville Rd, Suite 300, Lisle, IL 60532
(630) 620-2180

Request Info
Ready to start your seminary Experience?
Apply Now